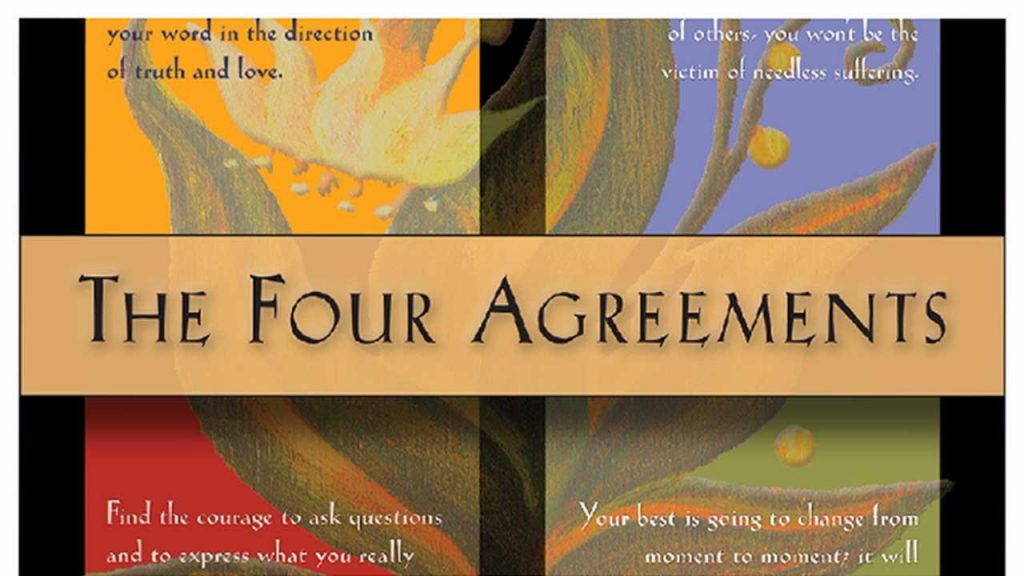 15 Sep

The Four Agreements

Wise words from Don Miguel Ruiz. The Four Agreements contain simple yet powerful insights that will help you live life with greater ease.

As you read these, is there one Agreement that stands out for you? Does it have more energy, touch your heart?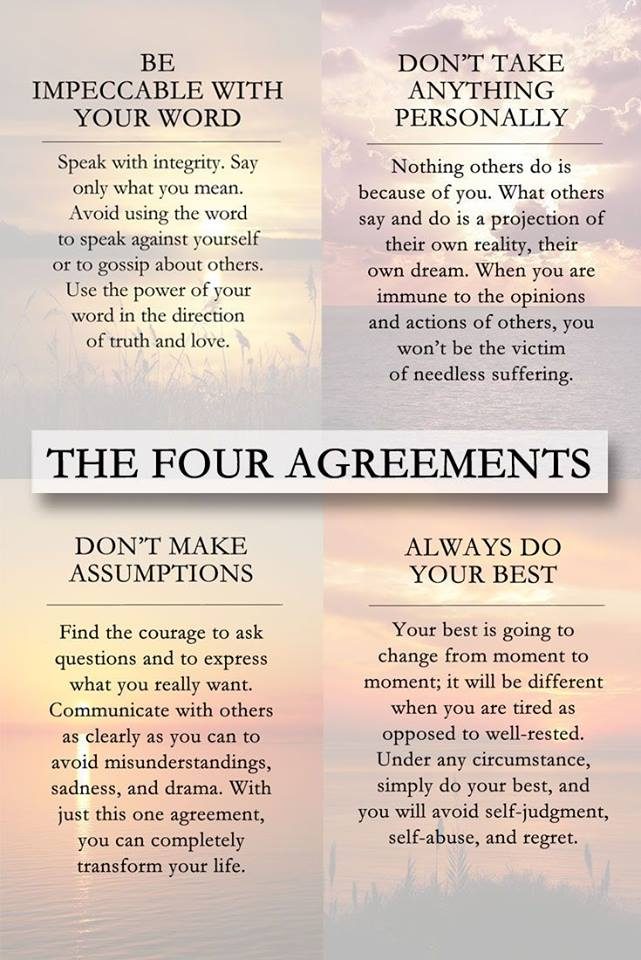 If so, that's your higher intelligence speaking to you and the one you might want to work with for a while.
Text/email it to yourself and read it twice a day.
Be attentive to its meaning.
Keep it in the front of your mind and apply its wisdom as you go through your days, weeks and months.
Without a doubt, you will start to notice positive changes taking place.

Thank you for taking time to read this post! The right information at the right time is a most powerful catalyst for change. For Coaching, Workshops or an Inspiring Talk on this valuable topic, contact me!
Kristina Jansz, Life Skills and Empowerment Strategies  705 794-9900  |  kjansz@rogers.com