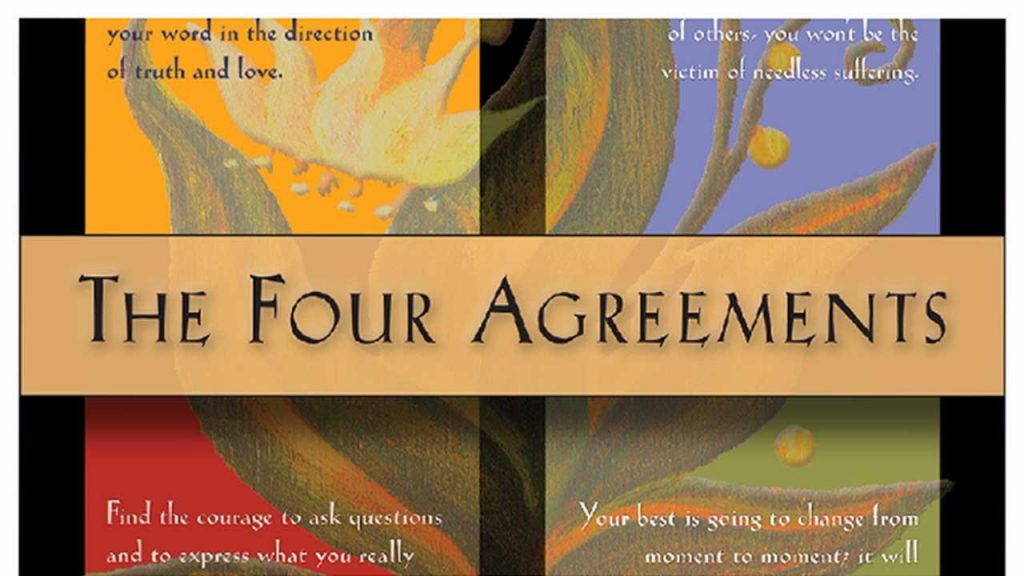 15 Sep

The Four Agreements

Wise words indeed, from Don Miguel Ruiz. The Four Agreements contain simple yet powerful insights that will help you live life with greater ease.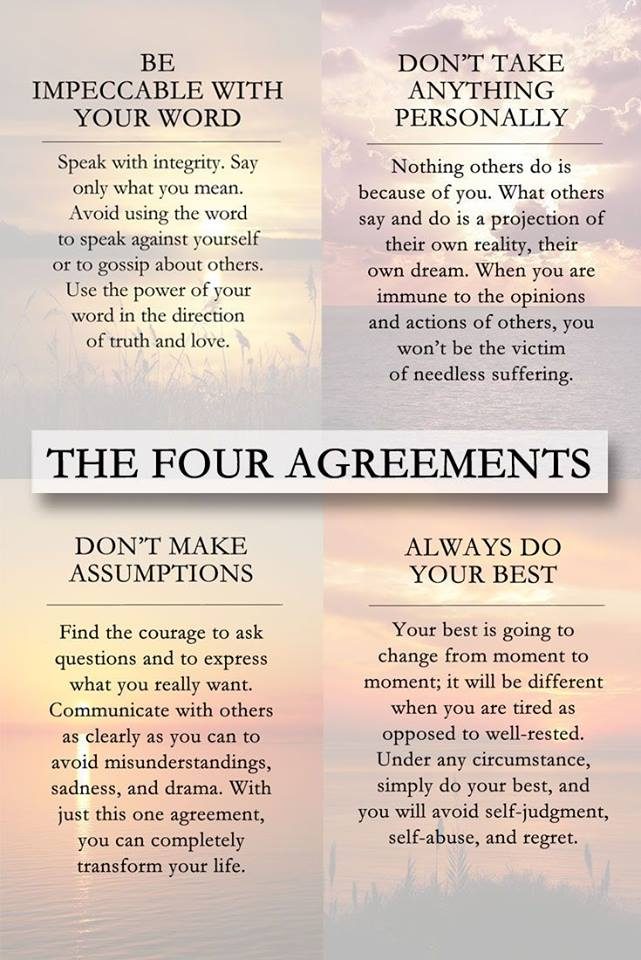 Be Impeccable with your Word
Make sure you have taken the time to find out if something is true before you say it.  Think of your word as 'currency' and be mindful of how you spend it. Invest your words wisely! This includes the quality of what you text/email and post online.
Don't take anything Personally
'What people say is their Karma. How you respond is your Karma'. Don't allow the opinions of others to make you feel less than who you were born to be. Keep your eyes on your journey. If there are things you need to change about yourself, step up, change what needs to be changed and do it from a place of Integrity.
Don't make Assumptions
One thing you can be sure of is that you will never have all the information on a situation. So, to give yourself half a chance of responding with intelligence and maturity, ask questions first. Develop the skill for asking insightful questions that will provide you with the kind of information you need to respond responsibly. As well, understand that a core human need is to be Heard. Knowing this, make sure you take the time to fully understand what the other person was saying, before you respond.
Always do your Best
This is not about not making mistakes. We all makes mistakes from time to time. This is about Integrity, of living to a higher code of personal excellence and bringing your best effort to what you do. When we have given our best we can live with a mistake but it's much harder to live without Integrity.
It all comes down to Training
To fully experience the wisdom of The Four Agreements and the power they have to change your life, focus on one Agreement a month. Research it. Educate yourself on the deeper meaning of the Agreement. Discover how can you integrate it in your life.  Embody it and apply it to every part of your day. Without a doubt, you will notice very positive changes taking place.
You may be interested in these Posts
Life Skills and Empowerment Strategies

Thank you for taking time to read this post! The right information at the right time is a most powerful catalyst for change. For Coaching, Workshops or an Inspiring Talk on this valuable topic, please contact me.
Kristina Jansz, Life Skills and Empowerment Strategies  705 794-9900  |  [email protected]
(c) Titans International Inc. Kristina Jansz 2019, 2020