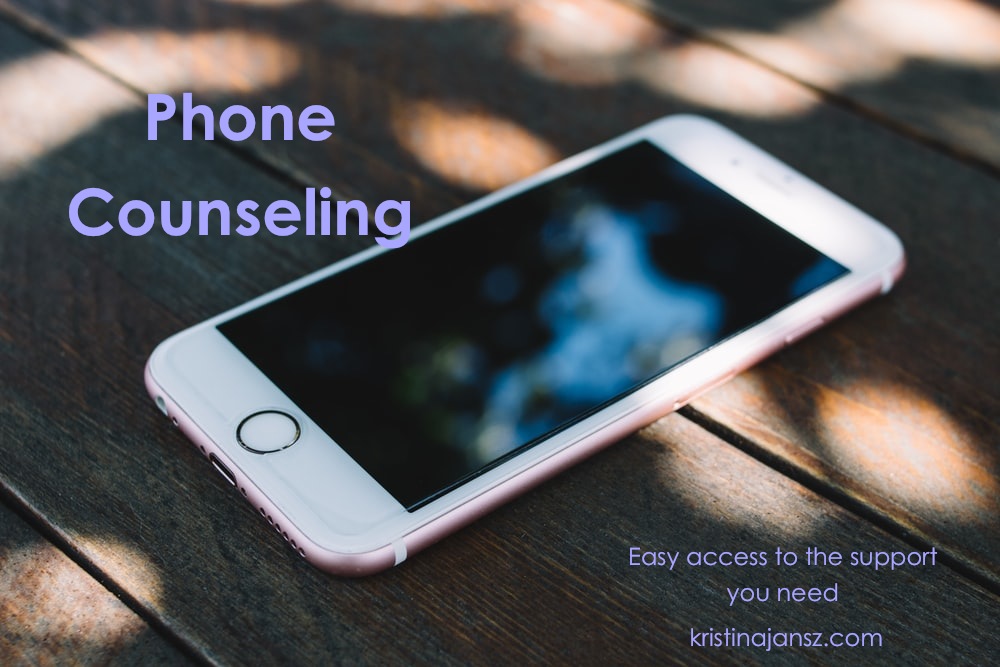 11 May

Telephone Counseling Sessions that deliver results

The Telephone Counseling Sessions I offer are a tremendously effective way to stay focused, positive, motivated and connected. They help you get back on track and stay on track with your goals and the direction you want your life to take. You can look forward to feeling clear, uplifted and re-energized!

And the result of all of this?….. Your sense of accomplishment and that very important feeling that you have 'traction' in your life, skyrockets.

During this time of physical distancing I've been doing A LOT of phone counseling! The sessions have been so positive and the results so tangible that I've made the decision to make phone sessions a large part of how I offer my services. Really, it's been incredible!!
Office Sessions
Let me say right away that Office sessions will continue and when the time is right, I look forward to meeting those of you who want to see me at my office.
Available Immediately, Locally and Globally
Telephone sessions are available immediately and definitely here to stay, in a big way. They are so accessible and therefore much easier to fit into your demanding schedule. This means that support is closer than ever.  And for those of you who might be moving out of the area, please know that I work with clients all across Canada and even around the world in this way.
You don't even have to step out of your home to get all the support, insights and skills you've come to know me for! This includes:
Extraordinary Personal Awareness and Growth
Empowering Life Skills
Strategies for dealing with current challenges
Developing an effective plan for life transitions
Expert Career Counseling
All of these are available right now and just a call away!
I EXCEL at helping people get to where they want to be!
It's time to shake off the heaviness and uncertainty.  There's no reason whatsoever for you to feel stuck, unclear of your next steps and what direction to take. Here's why:
I absolutely excel at helping people get from where they are, to where they want to be
Phone Counseling gives you easy access to the support you need
Add to this your willingness to do what it takes, and you have a recipe for success!
So, let's put our fine minds together, get focused and super-charge your trajectory, beginning with this thought: For things to change, you need to take action.
The next step is to Call!
You can reach me directly at: 705 794-9900.
You may be interested in these Posts
When Life throws you a curveball, this is the instantly most Empowering question you can ask
Life Skills and Empowerment Strategies

Thank you for taking time to read this post! The right information at the right time is a most powerful catalyst for change. For Coaching, Workshops or an Inspiring Talk on this valuable topic, please call me.
Kristina Jansz, Life Skills and Empowerment Strategies  705 794-9900  |  kjansz@rogers.com
(c) Titans International Inc. Kristina Jansz 2019, 2020- 2050