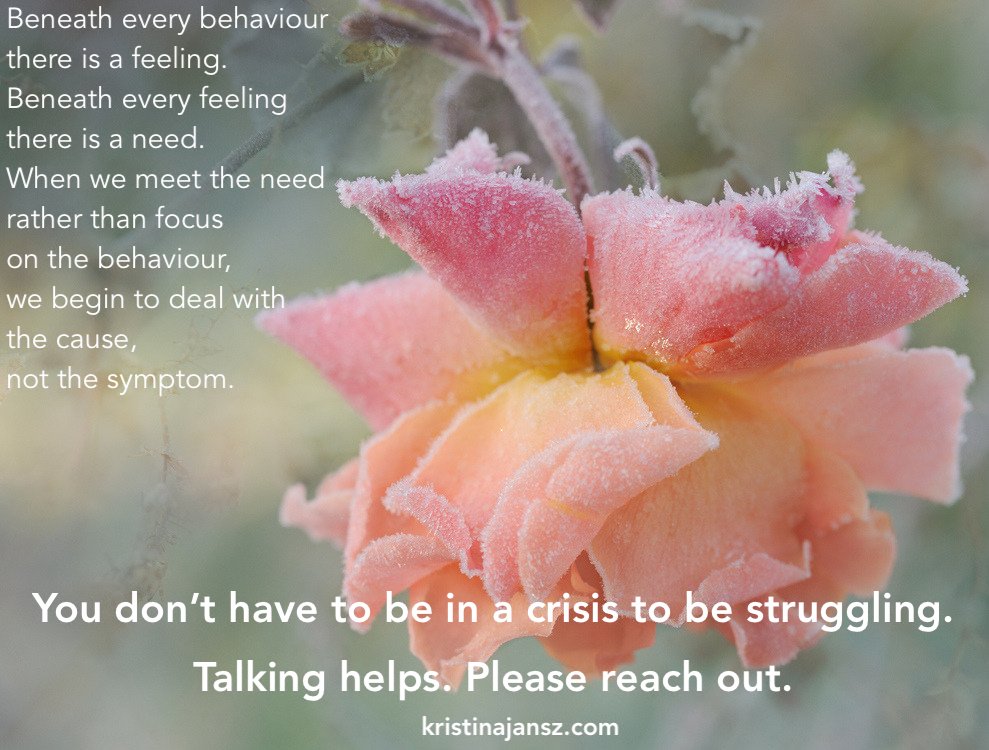 26 Jan

Take the slow drift seriously!

True story.

Many years ago, while vacationing in the Caribbean, I was in the water floating on my back, looking at the beautiful sky, loving the sun warming me, and feeling all the stress wash away……ahhh. It felt so peaceful, that I stayed like that for a while. What I didn't realize is that I had become caught in a rip tide. When I looked up, the shoreline was very, VERY far away and I was in serious trouble.
Critical Point
What's really important to note here is that it wasn't a huge wave crashing into me that had put my life in danger. It was a slow, quiet drifting away from the shoreline that did it, so quiet in fact, that it didn't catch my attention at all. I don't have to tell you that I had to swim for my life, exerting every single ounce of survival energy I had in me to break free of the powerful current and get back to solid ground.
How this applies to You
My reason for sharing this story is to remind you that you don't have to be hit with the big, loud signs of being in a crisis, in order to be struggling. Sometimes it can be a slow, quiet drift away from your optimal state of being. The subtle signs might not catch your attention or seem as important as the other things that demand your critical attention right away. Even more, you may think that compared to the actual crises you're hearing about in the news, that you're doing okay.
I know that you are a beautiful, intelligent, formidable soul who has done so much to transform your life! You ARE extraordinary, but you are also human. During this time of Covid, you are being forced to make huge changes, having to adapt without clear direction, with so much more being required of you, dealing with your own stress as well as the stress of others, with no definitive end in sight, and all while trying to manage your own well-being.
Regardless of how well you think you're coping, all of this stress and uncertainty, over a prolonged period of time can = Exhaustion: a lowering of mental, emotional and physical vitality. This is the danger of the slow drift. It happens slowly, over time and therefore does not overtly catch your attention as something to be concerned about. However, the cumulative affect of this can put your well-being at risk.
Please, take the slow drift seriously.
Reach Out
What can you do about it?
Talking helps.
Having someone looking out for signs you might be missing helps.
Strategies to help you cope and re-balance help.
Being in strong, clear, positive energy (physically, mentally, emotionally and spiritually) helps.
Developing a daily/weekly protocol of things to do to maintain your optimal state of well-being helps.
Support helps.
Please reach out. There is so much help available.

Feel free to call or email me if you think the services I offer will be of help: 705 794-9900, kjansz@rogers.com
Please share. Someone you know may really need to see this today.
You may be interested in these posts
How do you find your Power during times of great uncertainty?
Use Visualization to reduce Stress
For information on the Phone Counseling session I offer
Life Skills and Empowerment Strategies

Thank you for taking time to read this post! The right information at the right time is a most powerful catalyst for change. For Coaching, Workshops or an Inspiring Talk on this valuable topic, please call me.
Kristina Jansz, Life Skills and Empowerment Strategies  705 794-9900  |  kjansz@rogers.com
(c) Titans International Inc. Kristina Jansz 2019, 2020-2050
Waiver of Liability: This article is not meant to diagnose or to be a guide for self-diagnosis. The sole purpose of this article is strictly for educational purposes. This Waiver of Liability releases Kristina Jansz, Titans International Inc. and all its Representatives from any and all liability for and waive any and all claims for liability, injury, illness, loss, death, damages, expense, including lawyer's fees, or other loss in any way connected with Ms Jansz's Counseling/Coaching Programs, Workshops, Blog Posts and other Activities, whether or not caused in whole or in part by the negligence including gross negligence or other by Kristina Jansz, Titans International Inc. or its Representatives.